Mist & Mellow Live Music & Art Installation at Hilton Park
Caoimhin O'Raghallaigh , Kate Ellis, Seán Mac Erlaine with Nicholas Hamilton + Emma Langford at Hilton Park, Co. Monaghan
About this event
Season of mists and mellow fruitfulness,
(…) thou has thy music too
Join us for an intimate late afternoon of music and art, starting at 16.00 with Caoimhín Ó Raghallaigh on the hardanger d'amore, Kate Ellis on the cello, Sean Mac Erlaine (multi-instrumentalist) and Nicholas Hamilton (installation artist) in the magical historic venue of Hilton Park.
At 18.00, Emma Langford will usher us into the early evening with her band.
Doors will open from 15.30.
Parking will be available onsite, carpooling is encouraged.
BYO and leave no trace waste policy.
Snacks and Refreshments available.
Sorry, no dogs as we are a working farm.
This is an adult-only event.
The event will follow the latest government guidelines regarding indoor public events. As things are constantly changing, the concert may be cancelled or rescheduled should official Covid public health measures deem it necessary.
Produced under the Local Live Performance Programming Scheme, with generous support from Monaghan County Council and the Department of Tourism, Culture, Arts, Gaeltacht, Sport and Media.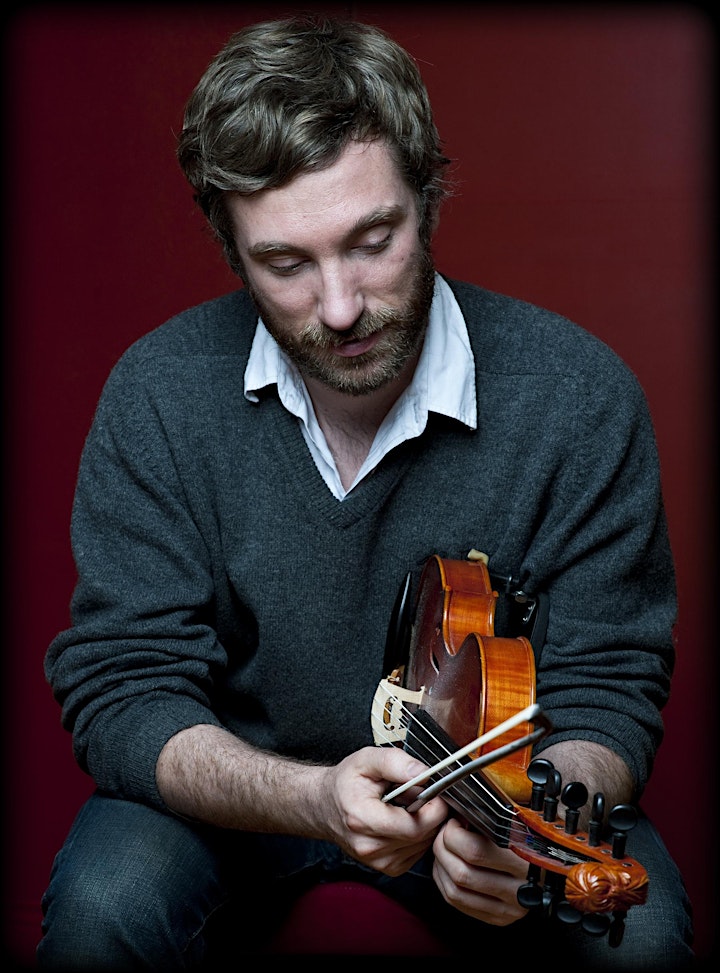 "The most singular traditional Irish musician of [his] generation." State Magazine, Ireland
Caoimhín Ó Raghallaigh makes music on a 10-string fddle called the hardanger d'amore. He has performed on some of the most beautiful stages in the world, including the Sydney Opera House, the Royal Albert Hall and the Carnegie Hall.
He has made eighteen recordings to date, ranging from quite traditional to fairly out there, and continues to explore the region where traditional music begins to disintegrate.
Caoimhín performs as a solo artist, yet is also widely known through his collaborative work, including groups The Gloaming and This is How we Fly, and duos with Dan Trueman, Thomas Bartlett, Garth Knox, Mick O'Brien and Brendan Begley. He has also performed with artists such as Laurie Anderson, Vincent Moon and Amiina.
He has made music for theatre and flm, including music for the Oscar-nominated movie Brooklyn and Volker Schlondorff's Return to Montauk.He plays a stunning 10-string instrument made by Norwegian luthier Salve Håkedal. The top five bowed gut strings plus the five sympathetic strings below give the fiddle a wonderful resonant sound. It is somewhere between a hardanger fiddle and a viola d'amore, so he has taken to calling it the Hardanger d'Amore.
He uses baroque and transitional bows made by a wonderful French bowmaker named Michel Jamonneau. His bows are things of great beauty, like paintbrushes for sound. They are the perfect match for the Hardanger d'Amore, and together, teach him something every time he picks them up, expanding what is thinkable and possible.
Amongst Ireland's most engaging instrumentalists, Kate, Caoimhin & Seán will perform new music, weaving traditional sounds & improvisation throughout, to create a one off performance alongside installation artist Nicholas Hamilton.
Kate Ellis is cellist and Artistic Director of Crash Ensemble, Ireland's leading new music group. She performs with Martin Hayes' ​Common Ground Ensemble a​nd has collaborated with Karan Casey, Mel Mercier & Rhiannon Giddens. In 2009 Kate co-founded Kaleidoscope Night – a monthly music salon featuring classical/contemporary/improvising and folk musicians.
Seán Mac Erlaine is a composer, musician and mastering engineer. Recognised as one of Ireland's most forward-thinking creative musicians, he has worked with many leading lights of music today. Seán's work is genre agnostic and readily intersects folk, free improvisation, jazz and traditional music.
Seán tours and works internationally with a hugely diverse range of musicians and artists reflecting his own versatility and interest in cross-platform work. He has performed with leading musical figures including Jan Bang, Barry Adamson, David Toop, Ernst Reijseger, Jennifer Walshe, The Smith Quartet, Hayden Chisholm, Eivind Aarset, Caoimhín Ó Raghallaigh, Barry Guy, Iarla O'Lionaird, Maeve Gilchrist, Valgeir Sigurðsson, Erik Friedlander, Damo Suzuki and many more.
"Mac Erlaine is consistently one of the most interesting and adventurous musicians of his generation." ~ The Irish Times.
An accomplished saxophonist and clarinetist, Seán holds a PhD in music (practice-led research around customised live electronics in solo woodwind performance), a first degree honours Masters of Music (Jazz Performance) and a Diploma in Jazz Performance awarded by The Guildhall School of Music, London.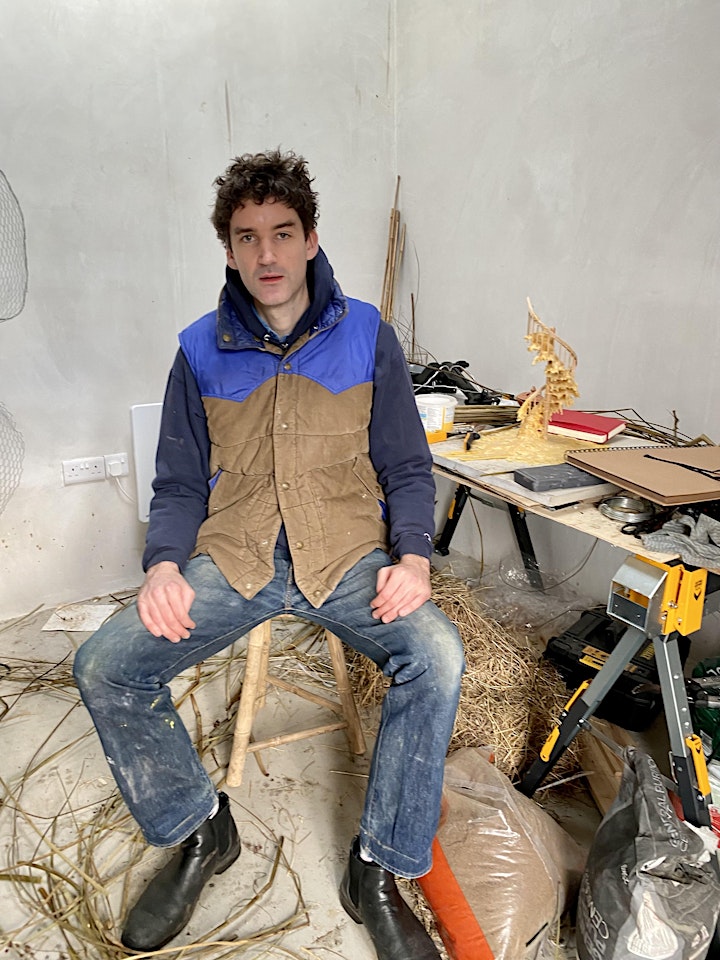 Nicholas Hamilton is a multi-disciplinary artist working with sculpture, drawing, photography and film.
Born in Omagh, County Tyrone he grew up there during the sectarian violence that came to be known as The Troubles. He draws on this experience of entrenched polarisation in his studio practice where he explores thresholds, borders and those places in between where certainty falls away, in the hope that multiple outcomes and possibilities might emerge.
He has a BA in Theology from Trinity College Dublin and an MFA with Distinction in Visual Art from Pratt Institute, Brooklyn, New York. He has exhibited widely in Europe and the United States most recently at the Bronx Museum of the Arts, the Dorsky Gallery, Long Island City and Essex Flowers, Chinatown, New York.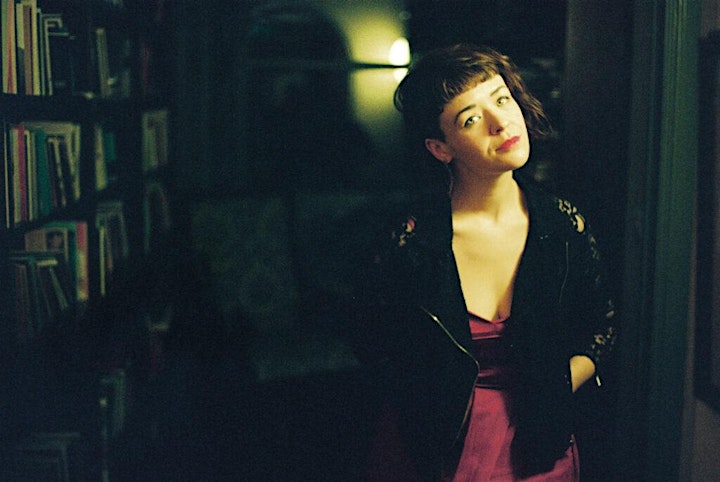 "Emma Langford is a treasure in Ireland's music scene"
– Louise Bruton, The Irish Times
"mature, assured and eminently listenable … frothing with melodic charm and lyrical intrigue"
– Folk Radio UK
"There was a restless curiosity and a cheeky inventiveness that took this Limerick lass far beyond cliché and into the genuinely exciting"
– The Greystones Guide
"A breath of fresh air"
– Phil Coulter
Storytelling sits at the heart of everything Emma Langford does; interweaving her live performances, and shining through her recorded works. Hers is an inimitable, dreamy voice in the new wave of Irish folk.
Langford was awarded the RTÉ Folk Award for Best Emerging Artist in 2018, and in 2020 and 2021 was shortlisted for Best Folk Singer. She received the Music Network RESONATE residency, and Arts Council Agility Award in '21 to support her continuing musical exploration of women in Irish history.
Emma has written and independently released two highly acclaimed albums, Quiet Giant (2017) & Sowing Acorns (2020), laying the groundwork for a bright, busy future. As part of an international tour, 2019 saw Langford make her US debut at the world's largest celebration of Irish music, Milwaukee Irish Fest.
Never one to shy from a challenge, she made the ultimately rewarding choice to release her latest album at the height of a pandemic – Sowing Acorns landed in September 2020, receiving huge international praise.
The artist then quietly climbed up the charts across iTunes and Irish radio with her epic folk ballad Birdsong; collaborated with the RTÉ Concert Orchestra; was selected to perform at the prestigious Ireland Music Week international showcase; and joined the hugely successful Irish Women In Harmony. She was also featured in the leading role of Aedan Cara on musical theatre concept album, 'Colours' released online in April 2021.
2022 will see her collaborate on a project surrounding the legendary Gráinne Mhaol, Pirate Queen, with award-winning Irish conductor and composer Eimear Noone; and take part in the Irish Women in Harmony national tour.