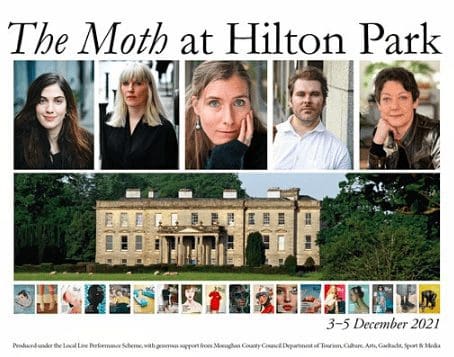 Join two of Ireland's most exciting new short story writers, Wendy Erskine and Nicole Flattery, for an intimate evening of storytelling …
About this event
Wendy Erskine's first collection of stories, Sweet Home, was published by The Stinging Fly Press and Picador, and has been translated into Italian and Arabic and optioned for TV. Her story 'Inakeen' was longlisted for the Sunday Times Short Story Prize 2019.
"Spiky and funny, dark and stylish – Wendy Erskine is a natural-born storyteller, and this is a brilliant debut collection." Kevin Barry
Nicole Flattery's first collection of stories, Show Them a Good Time, was published in 2019 to rave reviews. Her novel Nothing Special will be published by Bloomsbury next year.
"I truly admire Nicole Flattery's writing … a master class in the short story – bold, irreverent and agonizingly funny.' Sally Rooney
Includes pre-performance drinks
Covid Restrictions: you must show proof that you are fully vaccinated or have recovered from COVID-19 in the past 6 months (proof of immunity).
This event may be cancelled or rescheduled should official Covid public health measures deem it necessary. The ticket is fully refundable if this event is cancelled.
Produced under the Local Live Performance Scheme, with generous support from Monaghan County Council and the Department of Tourism, Culture, Arts, Gaeltacht, Sport and Media.